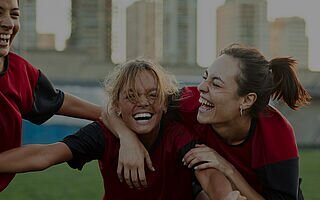 ABSOLUTE TEAMSPORT
Experience team sports in a new way.
TEAM SPORT. REDEFINED.
Absolute Team Sport - the new meeting place for all friends of teamsports. In our innovative stores you will not only find the absolute best teamsports equipment from all the top brands, but also exciting adventure areas and spacious shopping areas. Above all, you'll find passionate experts and like-minded people there to give you advice and support. And if you feel like it, join us at our various events, running meetings and workshops... or just drop by for a casual chat.